Volunteer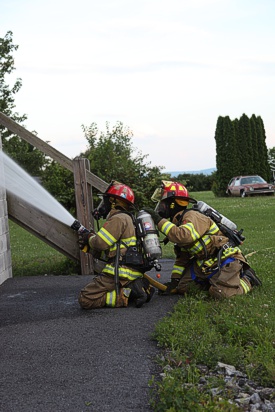 By becoming a volunteer and working with local people, you can make a meaningful contribution to the community. There is a lot to do as a volunteer. We are always looking for new members to join our fire company. There is something for the whole family to help,( Firefighters, Fire Police, Auxiliary).

To become a Senior Firefighter/ Fire Police you must be 18 years of age or older to join. You may become a Junior Firefighter at age 14.

The Auxiliary is also currently looking for new members to help at various Fund Raising events that we have throughout the year.

Please Contact Us for more information or questions.